'Smash the state' is one of McGee's most identifiable sentiments, though it is not scribbled anywhere in this show. Instead, our minds are systematically smashed by the brilliant installation now up at Redcat in LA. McGee has established himself as an artist who fuses the worlds of graffiti and fine art, giving us a glimpse of his perspective of the street. This show masterfully displays his creative voice – his unique vision of the visceral, gritty, complex urban experience.
His site-specific installation at Redcat features a selection of existing works as well as a new sculptural element. McGee continues to push his art into challenging areas, including over-turned cars, motorized sculptures and objects, destroyed surfaces, videos and hundreds of 'tape' paintings commonly known as his geometric pieces.
The bold, independent anti-establishment spirit of McGee's unending tie with graffiti is clearly communicated throughout the show. The flawless cohesion of his message is most impressive – surely among the most stellar examples of one of our generation's most important artists. This is undoubtedly one of the year's definitive events.
Report & Photos by Ronnie K. Pirovino (merci beaucoup!!!).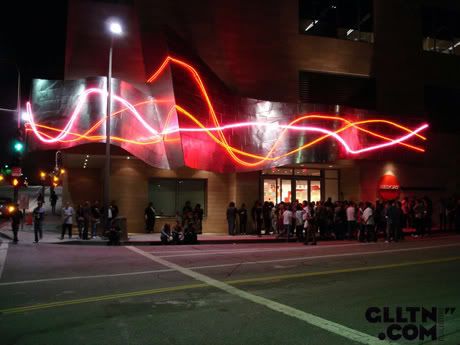 Friday night, September 14, Los Angeles, outside Redcat, the crowd overflows onto the downtown street, though it's near closing time.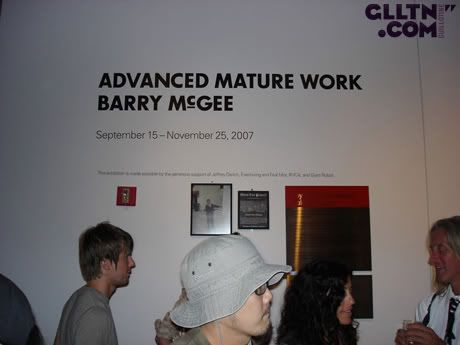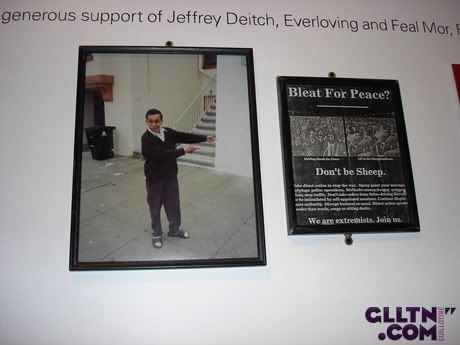 Monumental frame clusters barrage the senses. Jaw-dropping, as they appear on a massive scale.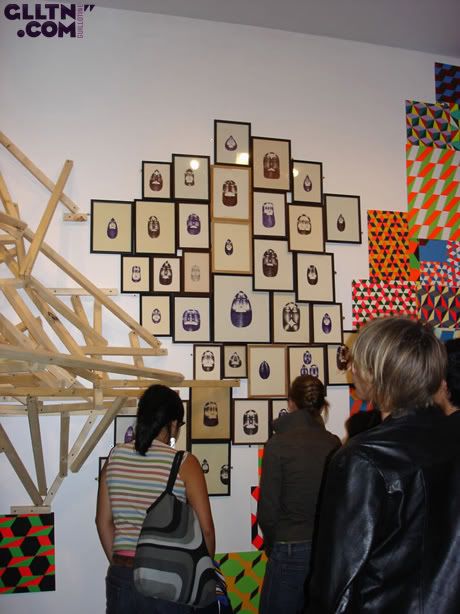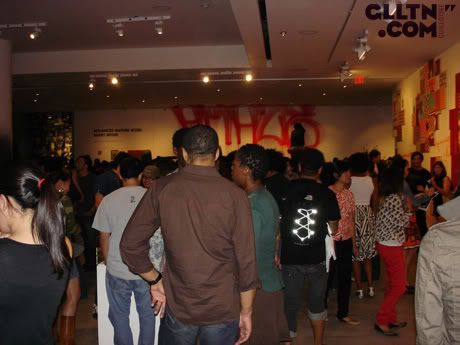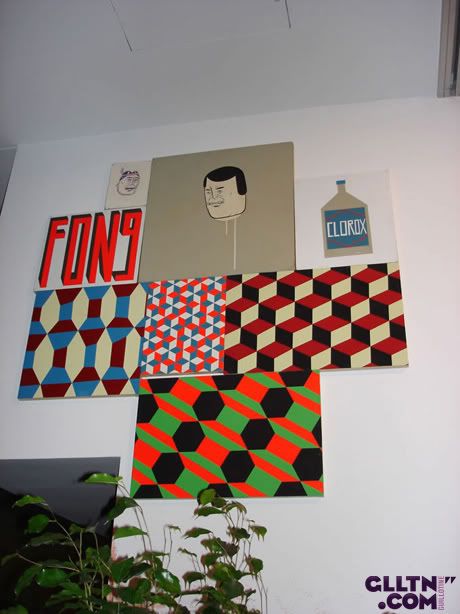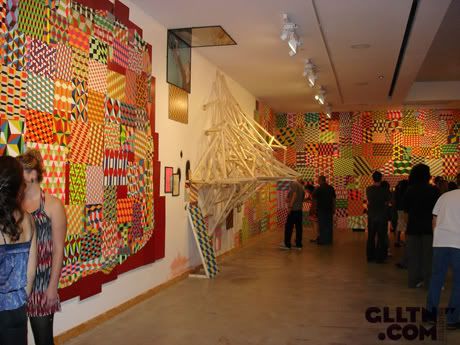 Perhaps only a suggestion of what could possibly be rendered, McGee sculpts a less defined structure.

Continuing in his tradition to generate experimental video, McGee's vision is a 'Twist'-ed super-mega broadcast blast of his imagery.

A tiny island amongst the onslaught of stimuli, this 3 x 3 inch frame contains perhaps the truest and simplest expression by McGee. Essentially, a fleeting thought captured not in paint but in prose.